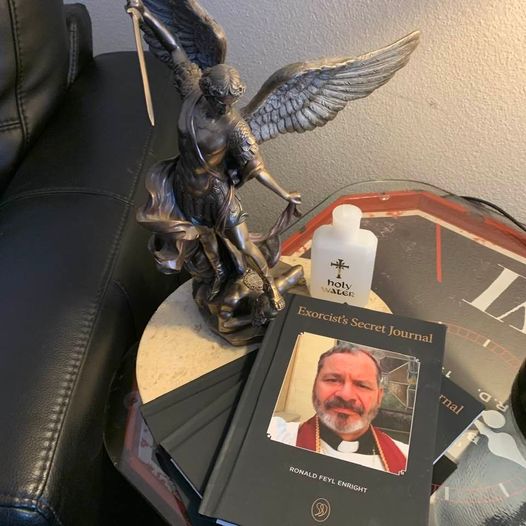 EXORCIST'S SECRET JOURNAL
The book is about the life story of Archbishop Ronald Feyl Enright and his battle with the Darkness, plus four horrifying cases of demonic possession as told by the Exorcist.
Presently the eBooks can be found after December 28, 2021, of before, on Amazon, KDP, and Smashwords. Hard Cover Books will be sometime in 2022.