Case Assessment for Demonic Issues 
The Intake Process for Demonic Investigation and Case Assessment
Because of the number of requests that we receive every day, we have an intake process that allows us to help more people who seek our assistance.
Here is how it works:
The family and/or the person needing help should make the request using our convenient and totally private "Contact Form"  below and include all details about their situation, names of people within the household, what kind of help they are looking for, and contact information. Once the information is received we would start the process  by contacting our members in that area where they would form an "Investigation & Assessment Team." This would be the first stage of the process which can take about two or three weeks.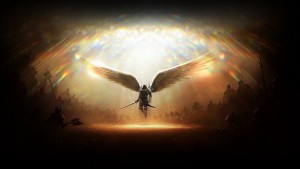 Then one of our team members would make "first contact" and set a date for the Investigation & Assessment. Our team will collect all evidence, including documentation such as photos, videos, medical and psychological reports. Two of our members are psychiatrists / medical doctors. They would review the medical reports and submit their recommendation to the Archbishop Ron Feyl, the chief exorcist for the Order.
This would be the second stage of the process which can take up to a month. If the evidence shows an exorcism is needed, a priest would be assigned for the exorcism.
The three main categories for demonic attacks are:
Demonic Infestation,
Demonic Opression, and
Demonic Possession